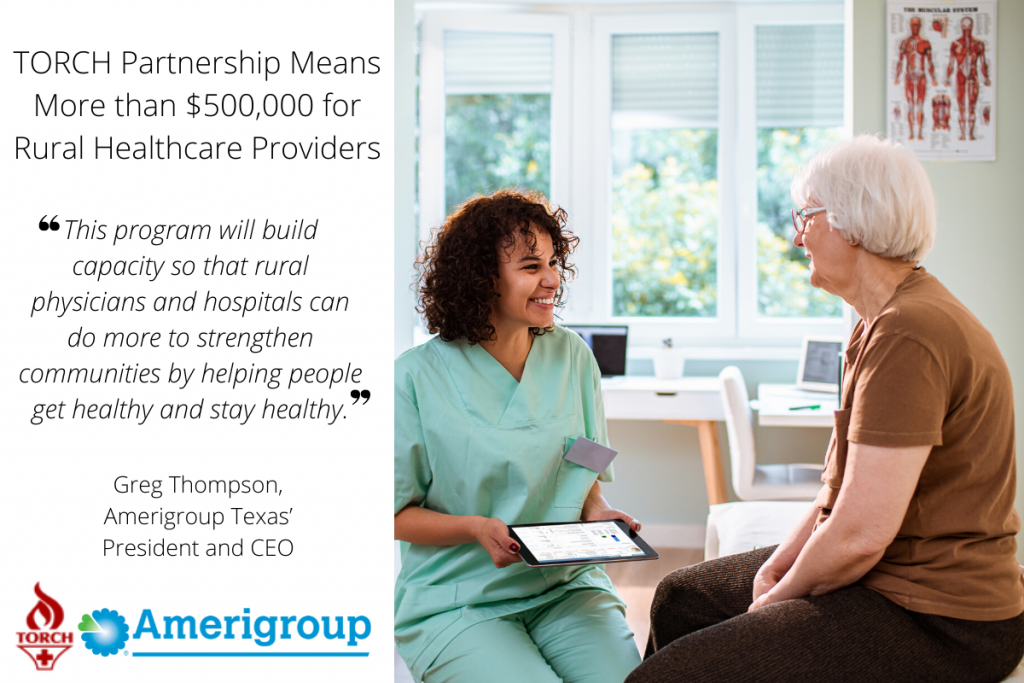 Amerigroup is distributing more than a half a million dollars in grants to rural health clinics and hospitals — adding resources that Texas desperately needs to support providers in rural areas.
The money will flow through a new grant program we created with the Texas Organization of Rural & Community Hospitals (TORCH) — a vital source of resources and support for rural hospitals, physicians and communities across the state.
This funding will help rural providers build capacity by improving facilities, acquiring equipment and other capital assets, strengthening the workforce, and supporting similar initiatives and projects that address social determinants of health and advance health equity.
Greg Thompson, Amerigroup Texas' President and CEO, noted that the state has some of the most challenging rural health disparities in the nation: "This program will build capacity so that rural physicians and hospitals can do more to strengthen communities by helping people get healthy and stay healthy."
Amerigroup is one of the state's largest care coordinators for Texans who depend on Medicaid, serving more than 1 million people. And Texas has the nation's largest rural population — more than 3 million people, greater than in the entire City of Houston.
In many of these communities, the healthcare needs are profound:
Across the state, there are only 325 certified rural health clinics.
72 counties that do not have a hospital.
32 counties that do not even have a primary care doctor.
22 rural Texas hospitals have closed in the past 12 years, according to APM Research Lab.
In many parts of East and West Texas, patients have to travel 50 miles or more to access care – a dangerous distance when people are experiencing health problems or emergencies.
"It's going to take a lot of time, effort, funding, and collaboration to meet the needs we're seeing among rural Texans. We're so grateful that Amerigroup stepped up, and we want to leverage this momentum and support to improve health and health equity in these communities."

Quang Ngo, President of the TORCH Foundation
The TORCH Foundation began accepting grant applications on June 1 and will continue to accept and review proposals from certified rural health clinics across Texas through July 29