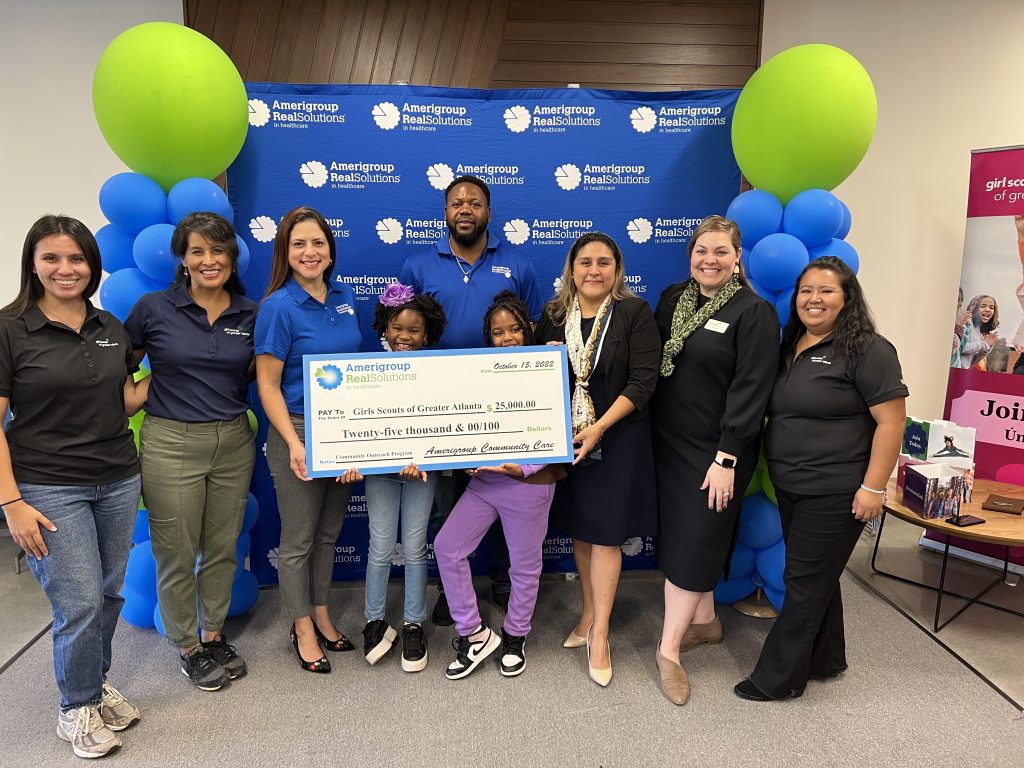 Amerigroup Georgia hosted the Girl Scouts of Greater Atlanta for a fun-filled service day at Amerigroup's Community Service Center in Atlanta, GA. Girl Scouts packed over 100 hygiene kits that included deodorant, soap, shampoo, toothbrushes, toothpaste, wipes, feminine items and hairbrushes, along with hand-written notes of affirmation for kit recipients.
Hygiene kits were donated to Covenant House Georgia, an organization that opens doors of opportunity and hope to youth experiencing homelessness and escaping trafficking. Todd Wilcher, director of youth engagement and outreach with Covenant House Georgia, was present to collect the hygiene kits and distribute them to those in need. Amerigroup Georgia also awarded a $25,000 grant to the Girls Scouts of Greater Atlanta's Community Outreach Program to empower girls from under-resourced communities with the self-confidence to make positive health, education, and career decisions. Offered throughout the year, the Community Outreach Program is comprised of after-school activities, entrepreneurship programs, in-person and virtual educational sessions exploring themes ranging from anti-bullying to STEM careers, summer camp and more. The program ensures availability of learning activities for girls all year long. Liz Loreti, Senior Director of Philanthropy with Girl Scouts of Greater Atlanta was present to receive the check.
As part of its ongoing support for the whole health of the communities it serves across the state, Amerigroup Georgia is proud to partner with organizations like the Girl Scouts to provide support and resources to those who need them most.