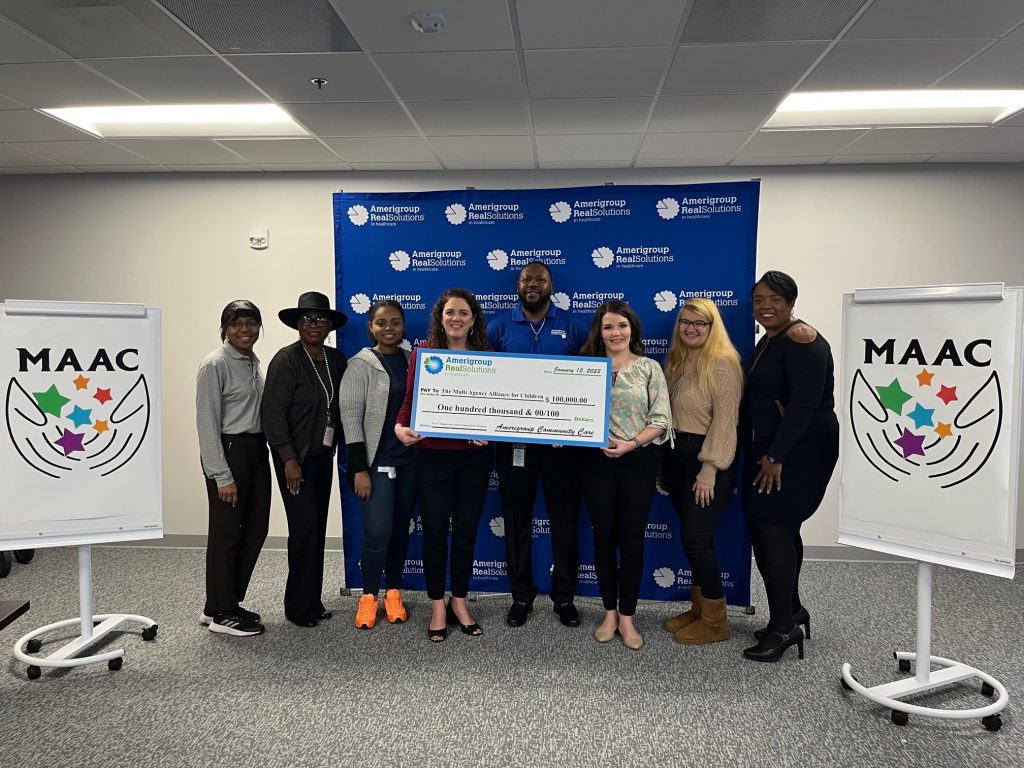 Amerigroup donates $100,000 to programming that provides skills, connections, and opportunities to succeed in the workforce.
Every year, hundreds of young adults age out of the foster care system in Georgia. Many have experienced varying degrees of abuse and neglect, often without the tools to appropriately process their trauma. This can have detrimental effects on those who are transitioning into adulthood and the workforce, making them less likely to find employment and increasing the possibility they become homeless.
To address these challenges, the Multi-Agency Alliance for Children (MAAC) and Amerigroup Georgia have partnered to provide young adults who have experienced foster care with critical workforce training and employment opportunities. Amerigroup has awarded a $100,000 sponsorship to support and expand the MAAC Employment and Training program (MET). The program centers on community partnerships with employers that include education, technical training, soft skill development, and mitigating systemic barriers, while focusing on an individualized approach tailored to the needs of each young person participating.
Started in 2017, the MET program launched as an apprenticeship pathway that employs participants full-time for a living wage, helps them work toward post-secondary degrees and certifications, and build long-term careers in high-demand fields, including in the IT and technical fields.
"Amerigroup cultivates partnerships and invests in efforts that address critical priorities across the entire state. As part of that commitment, we are thrilled to collaborate with MAAC to ensure that youth who experience foster care have access to the tools, resources, and opportunities they need to flourish in work and life," said Mel Lindsey, President, Amerigroup Georgia. "We are committed to supporting the whole health of all Georgians through efforts that address social drivers of health, including workforce development. As part of this ongoing commitment, we are pleased to help MET Program participants realize their full potential, secure meaningful work, and transform their lives."