Providing Healthy Meals Can Boost Clinical Outcomes, Prevent Higher Cost of Care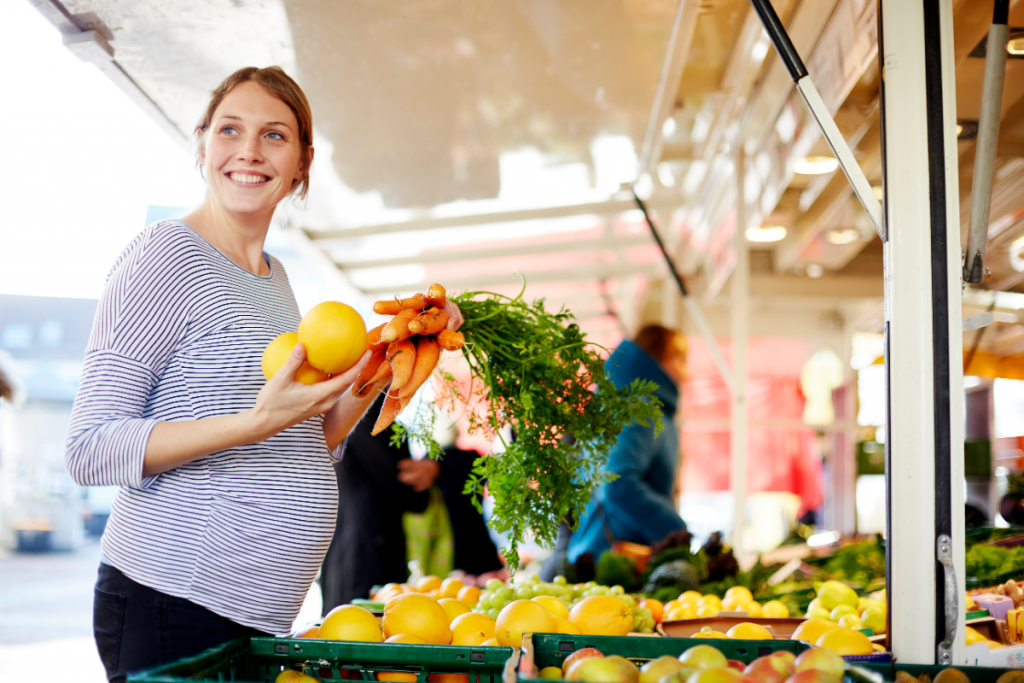 Pregnant members with diabetes in Georgia, who are at higher risk for complications such as preterm delivery and cesarean sections, will receive two nutritionally customized meals a day for 10 weeks, as part of a pilot study of Mom's Meals and Amerigroup Georgia, it was announced today.
Mom's Meals, a leading provider of medically tailored, home-delivered meals, and Amerigroup Georgia, one of the state's managed care organizations, launched the statewide program to boost health outcomes among expectant mothers with Type 1, Type 2 or gestational diabetes and to prevent a higher cost of care.
 Since the launch of the study in September 2021, more than 17,702 meals have been shared with 201 expectant mothers. The pilot is now available, for the first time, to obstetric members in Georgia managed care. Enrollment in the initiative is ongoing through its conclusion in September 2022.
"One of the major issues with pregnant members with diabetes is managing food intake. Although we already offer nutritional counseling and a blood glucose meter, patients still become hyperglycemic and often require inpatient hospitalization to stabilize blood glucose levels. Our hope is for the provision of up to 140 medically tailored meals and improved behavior management to result in better health for expectant mothers and their developing babies."

Dr. John Lue, Obstetric Medical Director, Amerigroup Georgia
The program's success will be measured through assessing outcomes that include the rate of cesarean sections and other delivery complications; maternal hemoglobin A1C values and random glucose screenings; birth outcomes; and the reduction in other risks associated with diabetes during pregnancy, Dr. Lue added.
Tim Conroy, Mom's Meals' national vice president of government and healthcare partnerships, said, "Mom's Meals, which offers diabetes-friendly meals, is delighted to partner with Amerigroup Georgia to address health inequities and improve the lives of women with complex medical conditions. We hope that this model in Georgia can eventually become a standard benefit and expand to other states, especially those with higher rates of expectant mothers with diabetes."
More than 1 million people in Georgia, or about 12.4% of the adult population, have diagnosed diabetes, according to the American Diabetes Association. Many more either have diabetes that is not diagnosed or have prediabetes.
"Amerigroup Georgia is deeply committed to materially and measurably improving the lives of fellow Georgians, and we continually seek innovative programming that can better support all of our populations, including our pregnant members, who may be at higher risk for complications. Through this collaborative effort with Mom's Meals, we can help ensure that all of our members have access to the nutritional care and support that they need for a healthy pregnancy."

Mel Lindsey, President, Amerigroup Georgia
The Georgia Department of Community Health, which oversees Medicaid operations, underscored the state's commitment to promoting health equity. Officials said the pilot, which provides meals to expectant mothers with complex health issues, supports some of the most vulnerable, at-risk communities in the state.
This Medicaid benefit could prove invaluable in meeting individuals' specific needs and improving health outcomes, the state officials also said.
The initiative is modeled after the Simply Healthcare Plans in Florida cost-of-care initiative, which showed a decrease in both maternal hospital admissions and neonatal intensive care unit (NICU) admissions.
Mom's Meals opened a facility in Conyers, Georgia, in early 2021, providing an additional 75,000 square feet of fulfillment space to satisfy the growing demand for home-delivered meals across the country.