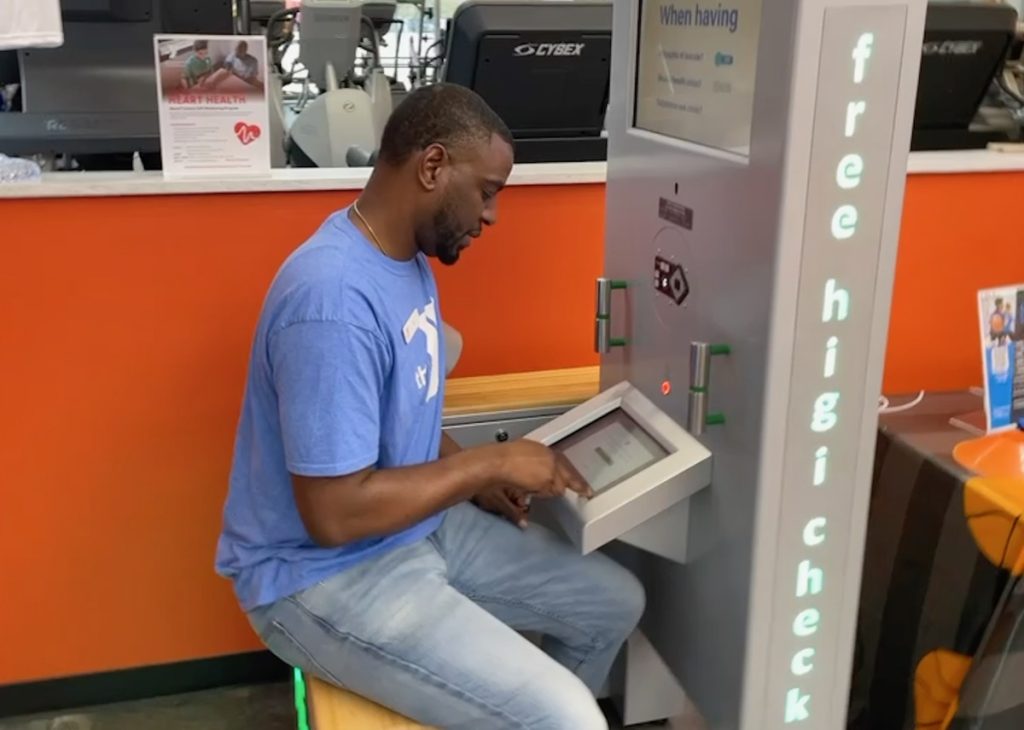 Amid the hustle of everyday life, it's easy to overlook basics like blood pressure.
That almost cost AJ McCleod his life.
One morning, McCleod — who's Executive Director of Community Impact at the YMCA of Fort Worth — felt unwell when he arrived at his office. Amerigroup Texas had worked with McCleod to install a blood pressure machine at the facility; a colleague suggested that McCleod use it that day to check his blood pressure.
"Without the machine, I wouldn't have known what was wrong with me," he said.
McCleod's blood pressure was high when he checked it, and it rose through the day. He finally went to the emergency room, where a doctor warned him that he was at risk of a stroke.
Without the machine, he might not have known about the problem until it was too late.
High blood pressure, or hypertension, affects 1 in 3 adults across the country. It's a significant risk factor for stroke and heart disease. 
That's why Amerigroup Texas works with groups like the YMCA Fort Worth to fund programs and technology that empower people to take control of their health.
The cornerstone of the YMCA collaboration is the Blood Pressure Self-Monitoring Program, a four-month initiative supporting individuals diagnosed with hypertension or high blood pressure. This evidence-based program offers personalized guidance and assistance to participants, fostering healthier habits that can profoundly impact their overall well-being.
The program delivers invaluable personalized support, including "Heart Healthy Ambassador" consultations, guidance on regular blood pressure monitoring, and nutrition education seminars.
The program pairs participants with dedicated ambassadors who help them formulate plans to achieve their unique health goals. These ambassadors play pivotal roles in helping participants monitor stressors and recognize triggers that could influence their blood pressure.
This individualized approach helps participants make tangible progress in managing their conditions.
The program especially emphasizes blood pressure monitoring, encouraging people to record their blood pressure twice a month during the 4-month duration of the program. This simple practice has proven to lower blood pressure levels, offering tangible and life-changing results.
This work with the YMCA Fort Worth demonstrates the importance of whole-person, proactive, community-focused healthcare, which powers Amerigroup's mission. Such evidence-based and practical strategies simplify care, delivering tangible and measurable results by helping participants regain control over their health, avoid crises, and stay out of the emergency room.
By giving people and communities the tools, knowledge, and support they need, this work sets a path to healthier lives.